Search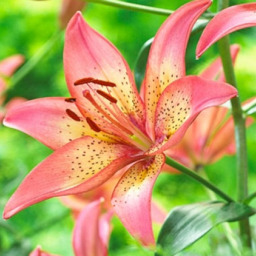 Slice of Life
---
This is the story about a preschool Lily Longsocks, the pony with the "creepy" super strength and her journey to become somepony else. A tragedy combined with the constant feeling of being small and clumsy causes her to decide that she needs to be somepony other than Lily.
This characterization of Lily is a sort of prequel to How Lily got her Creepy super Strength so she doesn't have her strength yet. She is just a young filly finding her way.
This is also a story based off of someone that I know... me. when I was a young kid I had a really hard time fitting in. (Sometimes I still do). Especially at school. So, to cope with it I would often try to become someone else that I admired or that I thought had it all together (real or fictional). I would try to copy everything from their looks to their way of thinking and mannerisms. If i was like them, then I wouldn't have the problems that I did, like fitting in. I especially did so when I had to deal with other troubles that come in life like bullying or being rejected by would be friends. It not only felt as if it removed me from the problem but it also also felt as if it removed me from what I didn't like about myself.
This wasn't a long episode in my life and I was pretty young but there were things that I learned from it which I have never forgotten and never will.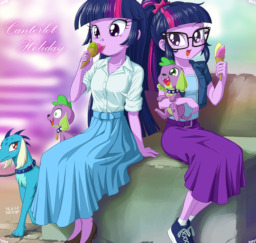 Source
Equestria Girls
Slice of Life
---
This story is a sequel to
There's More That's Out There
---
Sunset's gone to fill her sisters in on the facts, and Princess Twilight decides to do some stellar research with the help of her counterpart. They also wind up bonding with Cadence and having lunch out on the town.
Continuity: Homecoming, concurrent with There's More That's Out There
Art by Uotapo
Popular Story Sidebar 2-28-17

Alternate Universe
Drama
Sad
Slice of Life
---
Have you ever heard from your parents that your actions have consequences? Well prepare for it to be proven right. As a new school year starts for the quad of friends you all know and love. The other kid's seem afraid of Bumper and like to teased Timothy for the baby incident and for a few new thing's. Now Bumper has to deal with the constant reminder that what he did was truly awful and Timidthy has to deal with insult after insult. Meanwhile French Press and Sweet Dreams want to help their colt friends in any way they can but with Sweet Dreams's she can't seem to keep the teasings away for Timidthy without French Press's support. And French Press can't seem to get Bumper to open up without some advice from Sweet Dreams. With this new school year it spells trouble for everypony.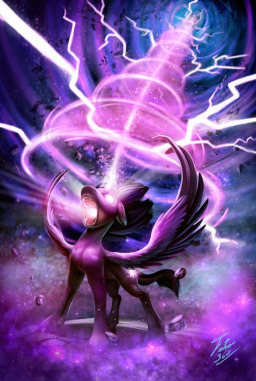 Source
Comedy
Random
---
Twilight Sparkle.
Princess of Friendship, Bearer of the Element of Magic, student to Princess Celestia.
Just how powerful is she? And why is she the best Alicorn princess?
All her greatest foes have the unfortunate pleasure of finding out the answer...
---
Rated T for COMPLETE AND UTTER COMEDIC INSANITY
---
Artwork by Tsitra360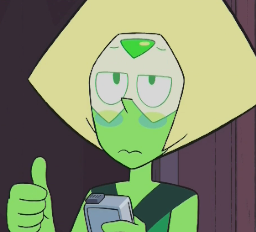 Crossover
Sci-Fi
Slice of Life
---
After a warp pad malfunction, Peridot (Facet 2F5L Cut 5XG) is teleported to Equestria. With nothing but her tape recorder to chronicle her descent into madness, she begins to document her findings of Equestria, Ponies and the Magic of Friendship
* Edited by Cyanhyde, https://www.fimfiction.net/user/Cyanhyde

Sad
Tragedy
---
Bow Shock was their only chance.
The undead army was approaching, the surprise attack by the necromancer giving them no time. The Princesses were too far away to get there soon enough. Ponies would die.
He couldn't let that happen.
So Bow Shock took the one route he had. The one weapon at their disposal that could end this with only one death.
All he needed was a few moments in free fall, if he didn't get a boost, and even the famous Rainbow Dash would be jealous. Too bad he wouldn't be around to see her face after this.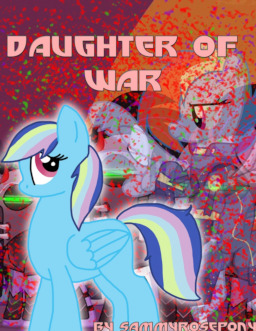 Alternate Universe
Drama
Random
Romance
Sad
---
Takes place in the Sombra Universe from the Season 5 finale
War has taken up the lives of many ponies. One of these ponies being a Pegasus mare named Rainbow Dash. Rainbow Dash, one of the soldiers, meets a stallion by the name of Soarin. They soon become closer and closer as the war goes on. Their relationship results in them marrying each other and having a daughter named Aura Mist.
Unfortunately, due to the circumstances, the two must give up their little filly. They grieve almost everyday for the little girl they could have spent time with. As for the filly herself, Aura Mist is given to a loving family. Although, she does have her curiosities. Where did she come from? How did she get tot his family? Who really are her parents?
Will Aura Mist ever find her real parents? Will Rainbow Dash and Soarin ever be reunited with their little filly?
* Contains some characters from The Next Generation of Harmony
*Yes, Spike and Rarity are married and have a kid in this story. Don't ask how Spike was born and how Him and Rarity met cause the answer I don't even know. I chose a couple from my other story.

Romance
Sad
Tragedy
---
WARNING: SERIOUS APPLEDASH AND FLUTTERMAC SHIPPING
Applejack had it all planned out. Convince Rainbow Dash to come home with her for some pie and confess her feelings over said pie. But tragedy then strikes. Will they ever be together, or will fate tear them apart before they ever have a chance to be together? Or will love prove stronger than anything fate can throw at them?
My First story so please, constructive criticism

Sad
---
On her way home Octavia notices a pony sitting on the edge of her apartment's roof. She takes it upon herself to get the pony away from the edge
Rated T for the topic of suicide