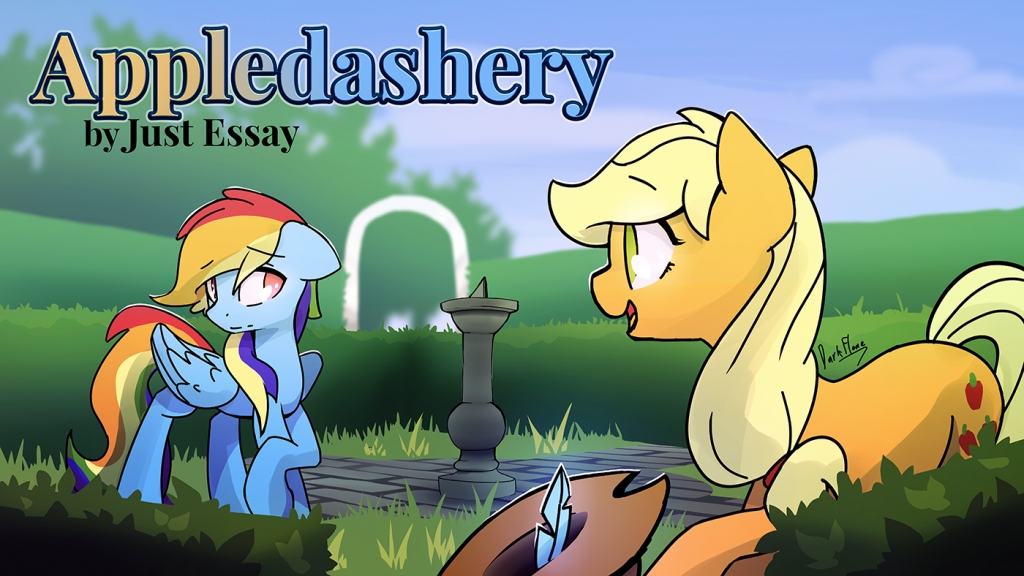 Packed With More Depressing Goodness
I was sorely tempted to name the entire sequel "Applejackery." If you go check it out, you'll soon find out why.
Special thanks to Darkflame75 for the cover art. He also did the cover to Appledashery Vol 1. Really snazzy to get his help three years later. F'naaa.
Now that that's done, it's off to finish Utaan. Soon, I should be back on track, with Imploding Colon, Just Essay, and SS&E uploading chapters every day (or every other day). Thanks again for your patience, and sorry for the slacking.
-SS&E