Howdy do, everyone! Another year has rolled around since I first joined Fimfiction, and just like last year, I thought I'd take a look back.
Last year's blog got all sentimental and shit, but unfortunately I'm not feeling terribly sentimental at the moment. I could probably force myself to be and thank people for being there for me and keeping me even keel when I threatened to skip going off the deep end entirely and plunge straight past whackadoodle and into the true levels of insanity. But…nah. Y'all know who you are and know I love you. So forget that, let's look back with dry eyes.
First off, let's look at my fanfic resolutions. I haven't looked at these in a while, so I'm gonna go ahead and guess that my follow through on them was 'bad.' Let's see how that goes.
2013 Fanfic Resolutions:
Finish my RariShy story
Finish rewrites and continue Coming Back past its current point in the story
Complete the base Variety is the Spice of Life Challenge of five stories
Complete the Hard Mode VitSoL challenge of 15 stories
Complete my personal Insane Mode of the VitSoL challenge of 30 stories
Begin work on my original novel
Try to read fanfic more often
Do that super-secret thing that was suggested to me, and keep it secret despite how hard that sounds
…yeesh. Bad is right. The fast rundown: no, no, yes, no, no, yes, and hahahahahahahano. Also 'I'm not telling,' for that last one because, well, it's supposed to be secret, so if I said I did it or not I'd have spoiled the surprise. Okay, fast rundown done, lemme ramble about those resolutions a tad and maybe settle some curiosities.
That RariShy story at the start of the list will probably never be finished. It was problematic from the start, covering a really difficult subject. A subject I've personally had some demons with, and starting it was pretty emotionally disastrous for me. I don't have much interest in picking it up again, despite it being started. Perhaps it's better to leave it as a forgotten fragment.
Coming Back is…well, I'm still not canceling it. I'm elbow deep in other projects at the moment, but I still want to get back to it. Just didn't really do that this past year. I did get two chapters rewritten for it, but nothing past that. Ah well. Maybe next year.
Aha, a success. Five stories have been written, covering five different ships. And, despite this being the 'base challenge,' it shows my proclivity for going way overboard: for only needing to write a thousand words per ship, those five finished stories together account for over 54,000 words published to the site. Not all of the five were written this year, in fact only one of them was, but hey. A victory is a victory.
Next two…well, I got five out of thirty done! Only twenty five left! Only one more than the total number of stories I've published to fimfiction, which includes a collab and a collection of prompts and short things! *sigh* I'd like to finish this challenge all the way still. It's an interesting idea to me, even if I'm not terribly fond of several of the ships (why do so many of them make me write about ponies kissing who aren't named Twilight, Rainbow, or Applejack?!), and I think fully finishing it will be a personal fimfiction victory for myself. Well, I'll just have to work on it next year.
Ooh, a big victory I'm currently in the process of working on. Original fiction is afoot. If you're interested in what's going on with that and haven't been looking already, tune in for the next few Saturdays to my NaNoWriMo recap blogs while I work on this. It'll probably bleed over outside of this month, so this'll likely be playing a big role over the next year for me. The important thing is I started in the past year, so once again, a victory is a victory, however flawed my laziness has rendered it.
…I have read very little fanfiction over the past year. Lotta books! Lotta, lotta books. Maybe ten fics, though. Really only one way to sum this up:
Well, maybe a little background. The reason I resolved to do this one was because I felt my connection to the site slipping in some ways. Back when I first got involved, I read a ton of fanfic, like a junky huffing ponypaint in a back alley, but it slowly dropped off until I was mostly writing it and not really reading it. That's still the case, but part of that resolution was out of a fear that I might lose interest. I haven't lost interest, though, so score one for me there.
I should still read fanfic more.
And that last one is still a secret to everybody.
Anyway, having first examined my failures at following through on commitments, let's go through this dandy little questionnaire I answered a year ago, and do it all again.
Fanfic Year in Review
Fic total:
Three finished short stories, one finished novella, one finished novel (seven chapters plus epilogue), two rewritten chapters on an unfinished novel, one vignette chapter on an ongoing vignette collection, an aborted collab project, and some odds and ends.
Overall impressions:
A rather threadbare year compared to the year before. I had a few really bad deadzones of time when I wasn't writing at all which really impacted how much I got done, but overall…yeah, just less writing in general. I'm proud of the work I've produced, though, so even if quantity was a little light, I'm happy with the quality.
Looking back, did you write more fic than you thought you would this year, less, or about what you'd predicted?
Less. Way less. I thought I could keep the hypetrain a-chuggin', but the coal ran a bit dry.
What pairing/genre/fandom did you write that you would never have predicted last year?
Equestria Girls. I still have basically zero interest in that spinoff (haven't even seen the first one, let alone the second), and I thought I could happily ignore it and write my pony about, well, pony. Well, one of my pony stories had cause to delve into stuff involving Equestria Girls, so I went for it.
What's your own favorite story of the year? Not the most popular, but the one that makes you happiest?
Hmm…last time around this was easier to answer. There was a clear winner then, but there isn't now. I guess Rolling With the Punches makes me the happiest.
Did you take any writing risks this year? What did you learn from them?
Well, I've started original fiction, which is definitely a step outside my comfort zone. I'm still in the process of learning from it, but so far I've (re)learned how shitty first chapters can be.
From my past year of writing, what was...
My best story of this year:
I'm gonna say Room for One More is my best story this year. Novels are gonna win in that regard for me because they're a more satisfying end product than a short story or novella. It was a complicated thing to pull off, but I think I did it.
Unless we're going by stats, in which case Rolling With the Punches is the highest rated of the past year.
Story of mine most under-appreciated by the universe, in my opinion:
I…guess it's Home Grown? It didn't do super well in the stat department, getting a bunch of downvotes and not a super great showing of upvotes. I wouldn't necessarily say it's underappreciated…it performed about what I was expecting from it, as the subject matter was likely to draw some general ire and maybe not everyone would appreciate what I was trying to do with it. But, like, it still did really well. I'm gonna go ahead and paraphrase myself from last year: It feels like a dck move to say its performance was bad, because it performed fine. Oh noes, my story got downvotes on it! Quick, someone bust out a tiny violin!
Most fun story to write:
Twilight's Drinking Problem. I think the end result speaks for itself. I giggled the whole time.
Story with the single sexiest moment:
Room for One More. There were a lot of sexy moments in that. Some far, far more graphic than others.
Most "Holy crap, that's wrong, even for you" story:
Um…did I write anything that was really out there this year? I hate to think I haven't been topping myself or something, but I guess the handful of stories I put up weren't particularly pushing the envelope on wrongness.
Story that shifted my own perceptions of the characters:
I dunno that anything really shifted perceptions for me this year, at least as far as fanfic goes. I had some opinions about a few characters very harshly challenged and changed by canon itself this year. Simple Ways followed by Trade Ya! really murdered my interest in RariJack, and Twilight Time followed by For Whom the Sweetie Belle Toils has changed how I view Sweetie Belle.
Hardest story to write:
My original fiction novel. That bitch sucked to get started. It's progressing okay now, but getting that first page down was probably the hardest writing I've ever done.
Biggest disappointment:
I didn't have much to be disappointed in last year, and the same holds true now. What's there to be disappointed about? I guess myself for not writing more, but why would I beat myself up over that? Best to keep moving forward and aim for more work next year. I guess there are personal non-writing related disappointments, but I don't really wanna talk about crap like that, you know?
Biggest surprise:
Oh, easy. Biggest Surprise: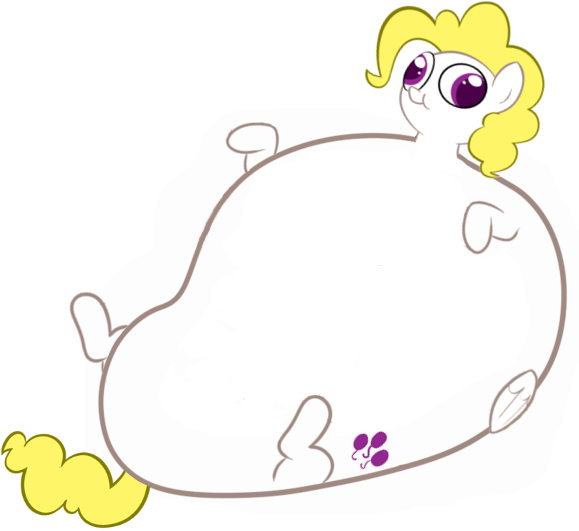 Man, I dunno. I guess I was surprised by how well S4 fixed my issues with S3.
Most Unintentionally Telling Story:
I remember not liking this question last time, either, because I like to think all the subtext in my writing is damn well supposed to be there, because I wrote the story to have it there.
I guess Rolling With the Punches is a smidge unintentionally telling for a sorta silly reason. The fact that AJ snuggled Twilight while asleep is telling something about me personally. What it is I shan't say for sure here, but it is something outside of the actual subtext.
Fanfic Resolutions:
Finish my novel
Write more pony
Finish the hard mode challenge of 15 stories for 15 ships on the Variety is the Spice of Life challenge
Finish my insane mode 30 stories VitSoL challenge
Blog more
Be a nicer person
Welp, 'nother year in the can. I'm glad y'all have stuck around and bore with me for this thinner year. I know it seems like every other week someone on the site is retiring or losing interest, but that hasn't happened with me. S4 was probably my favorite season yet, and I'm looking forward to S5 and wherever else the show takes us.
It's been fun and you folks are the best. I hope you'll stick around for another (hopefully pony-filled) year.
TTFN.