I know, I'm terrible and really slow at writing. But not today! Today I actually wrote twelve hundred words.
Twelve hundred!
Sorry it wasn't on Kite as I'm sure you're all wishing, and it wasn't on the other Dark story I had mentioned earlier, either. Yep, that's right. I've got another story in my head. (Again!) And if twelve hundred words is any indication, it's actually coming to me rather easily. As a double nice, it's that Happy Luna fic I mentioned in an earlier blog.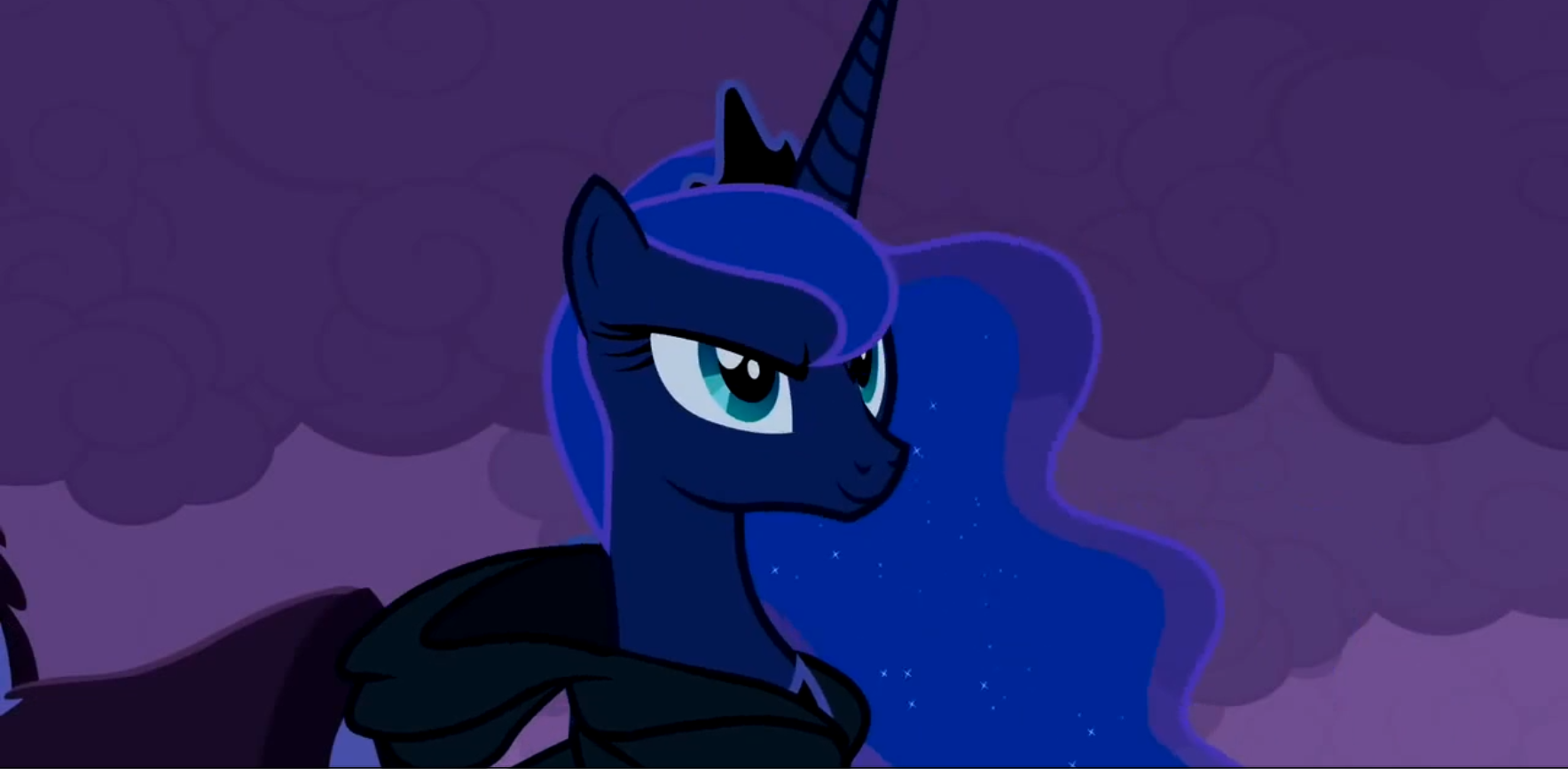 Such happy. Many smug. Wow.
Comedy for certain (and maybe Random? It'd be a bit of a stretch. Depends on how hard I satire things, I guess), you can all anticipate this one for Halloween. And since there's no story competition thing this year, I can actually give updates on stuff as they become available.
Currently, I'm 3.7k words in, and it's looking to be about 10k. It'll be a one shot. The title (and the reason I had to write this story): The Night Mare's Nightmare Night Nightmare.
When I come up with a good synopsis, I'll give you all a holler! Until then, don't stop being awesome.