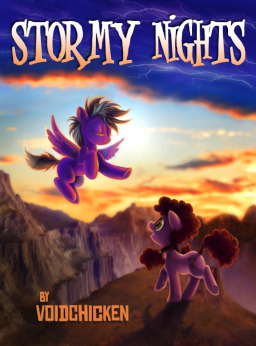 Source
Slice of Life
---
As seen on Equestria Daily.
The desert is a hard place to grow up when you love nothing more than the rain. Unfortunately, learning to be a pegasus in a town of unicorns and earth ponies is the least of one foal's concerns. For Stormy Nights, trying to fit in the world isn't just a challenge—it's daily life.
Thanks to Silicas and everyone else who helped preread.
Cover art courtesy of Voodoo-Tiki