A few weeks ago, I mentioned some big news I wasn't quite yet at liberty to reveal …
So! You may have noticed, if you're the sort of person who notices this sort of thing, the appearance of a certain story over at the Pony Fiction Vault:
I have, of course, graced its hallowed halls before, but now I'm there as a resident instead of the literary equivalent of a streaker dashing down a football field.
If I may allow myself a moment of self-congratulation: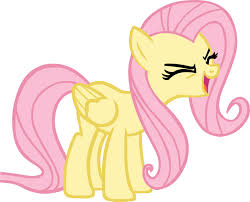 … there, done.
And now on to the important part of this: The Vaulting comes with the requisite author interview, so if you're curious about my writing tips, my tech-support Sherlock Holmes pastiches, or the unconventional story behind my pen name, give it a read.
I'll open up comments here to further questions (or discussion of how much better My Harshwhinnial was, or whatever). Ask me anything! [1] I don't bite.
--
[1] If you want to ask/tell me something but don't feel comfortable speaking up, you can also ask anonymously via my author tumblr.