Howdy howdy, everyone! First and foremost, as always, adorable Applejack: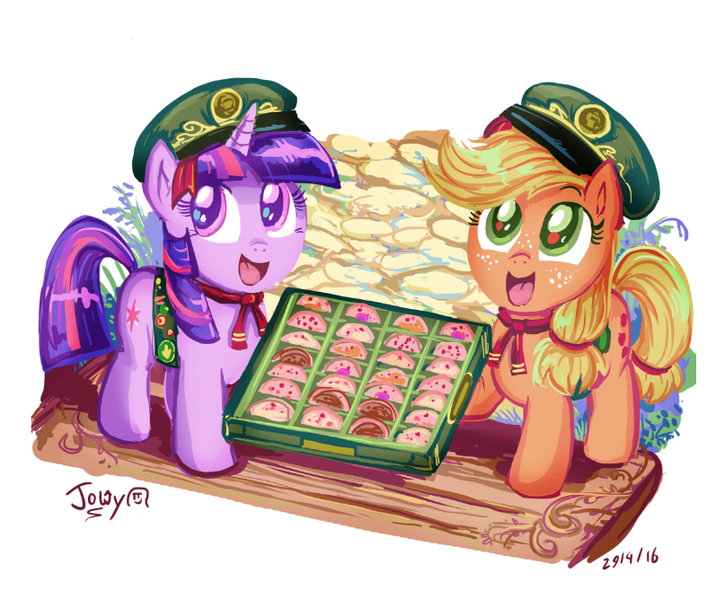 Now with bonus Adorable Twilight!
Now then. As it says, tomorrow there will be yet another installment of what I hope to be a monthly drunk livestream. Returning this month will be Captain Unstoppable, Archonix, and Professor Plum. Sadly, Aquaman will not be joining us due to being a lil beeyotch having a prior engagement. However, we have added bonuses this time! Joining us will be the adorable The Masked Ferret, playing the role of Drunk Wrangler since she doesn't drink, and Megapone/Golden Vision, who will be playing the part of Distracted by XCOM2 and Giant Horse Dongs. Expect drunken shenanigans, miniature horse discussion, and expletives as Geeves gets his tender butthole raped by aliens.
This stream also marks a special occasion, as tomorrow is my... ugh, 31st birthday. Fuck, I'm getting old. But anywho! Link will be posted to a new blog when the stream starts, around 8:00 PM Eastern time tomorrow. As per last time, please leave any questions or topics you would like discussed below. Thanks, and hope to see you there!
Until then stay safe, stay free, and stay metal! Jake The Army Guy out!