Well, we made it through three chapters. Sorry the third one took so long. Sadly, the next chapter will be the last bit of setup before things start seriously moving forward, so...yeah, I kind of f***** up. The next chapter will likewise be held up, mostly because I'll be away from a computer for most of the week starting Thursday (meaning I'll miss the season finale as well, but that's okay), and also because open enrollment is upon us and I get paid to let people scream at me about their insurance and how Trump will save them from the mean old Obama.
But you know what? Here's a hint of what's to come...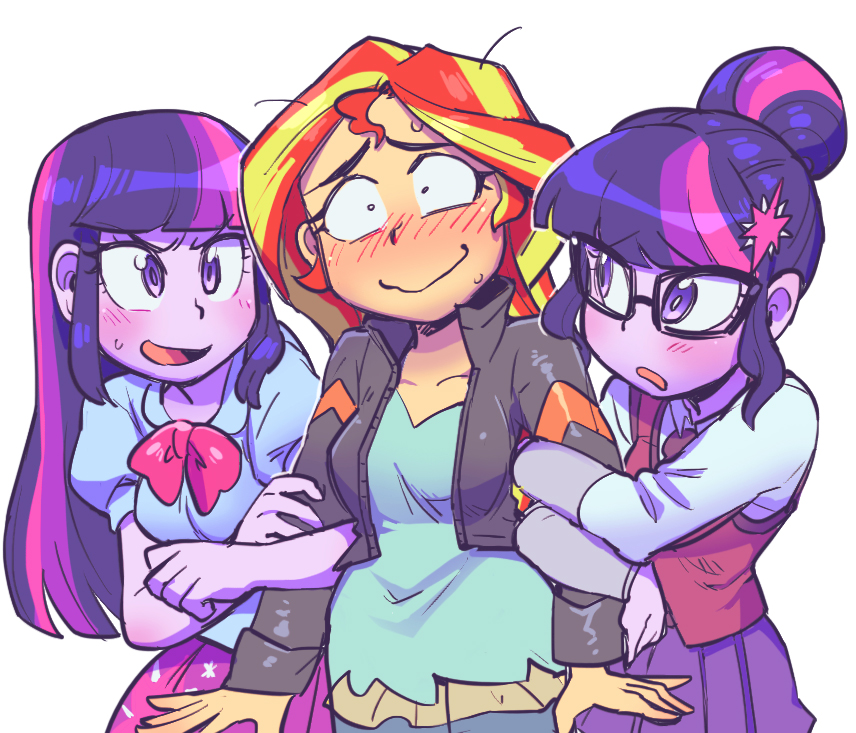 ...minus the shipping and romance angle, obviously, and with Sunset still a kid because that's the point of the story, and CHRIST IS OROBORO LITERALLY THE FIRST PERSON ON THE PLANET TO REQUEST KID SUNSET ART I'M DESPERATE FOR ANYTHING RELEVANT HERE GAAAAAAAAAAAAAAAAAAAAAAAAAAAAAAAAAAAAAAAAAAAAAAAAAAAAAAAAAAAAAAAAAAAAAAAAAAAAAAAAAAAAAAAAAAAAH!
*IAH was committed to a sanitarium, only not, because living the way he does is punishment enough for anyone. In the meantime, Fractured Sunlight is still highly recommended.*