This is the Fallout: Equestria Fimfiction group, currently in a state of upgrading. In the foreseeable future, there may be some changes to this group, resulting in a flood of notifications - so don't get too familiar with the system as it is now.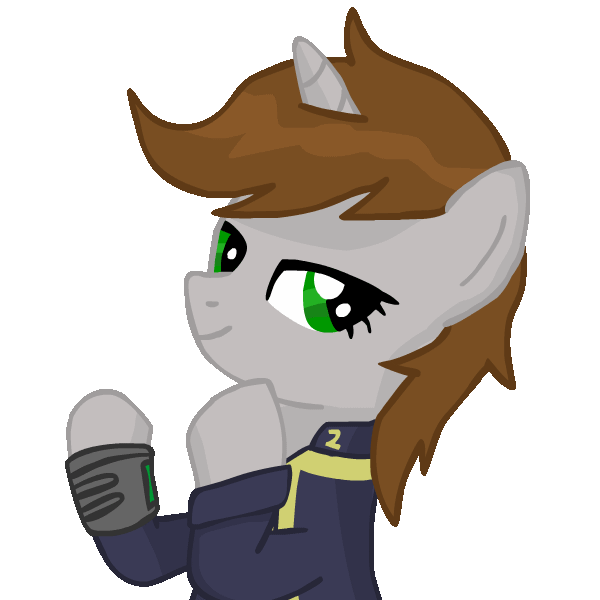 The original Fallout: Equestria story can be found on fimfic here.

The Equestria Daily post about it is here.
Rules of this group
1st Rule: 'First' posters will get a single warning before a ban, this is by the way also against the rules of this site.
2nd Rule: Threads that are posted in wrong places will be asked to be moved to the right place, or will be moved via copy-paste 24 hours after comment from an admin.
3rd Rule: No name calling in any way or form that can be found offensive by admins. This is a one warning only "offense" with no take backs in any way or form; after your one written warning you will be kicked from the group, with no way at this moment to be let in again.
4th Rule: Pic/vid comment posting, where all that you post is a picture/video that states your opinion or that you seems are fun, will be seen as trolling if done outside the spam thread. Three warnings will be given before a ban.
5th Rule: There is one single thread for Project Horizons related matters: The PH dedicated thread; making new threads or posting about the matter in other threads is not punishable, but will be deleted and moved.
Credit for the banner goes to Cascadejackal.
Meet our (Active) Admins!
In alphabetical order...
-DerpyDaringDitzyDoo-
-Doctor Ham-
-Doomande-
-Cascadejackal-
-Interloper-
-Nyerguds-
-Professor Plum-
If you have any questions regarding the group, FO:E. the forums, or you want to report someone or a forum thread, contact any admins above and we will assist you!
Contributor(s)
G-man64
Contributors are people who've shown dedication to helping and improving the group. Give them hugs, if you see them.
- Planning On Writing a Fallout: Equestria Sidefiction? -
See these guides below:
The Fimfiction Survival Guide - Fallout: Equestria Edition
Fallout: Equestria - Pre-War Timeline
Guide: Concerning Self-Editing, Stealth Mountains and Regicide
Guide: Concerning the Lead Content of LEDs, Laying Layers of Lies, and Lying Down Beside the Point