So, I decided to wake up and open my eyes to what life is all about: Hedonism. I've converted to Dudeism and am now an ordained priest of the Church of the Latter Day Dude.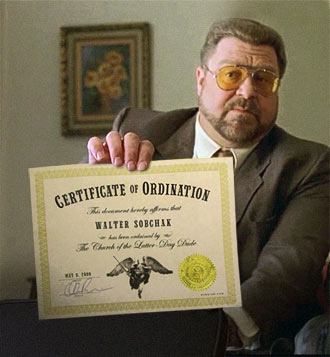 This is me with my new ministerial certificate.
I've also decided to cancel The Service of the Goddess and start writing clop, only clop. My next story is going to be Rinds of a Winning Pig -or- Porkmetheus Does Ponyville.
In other news, I've renounced techno in favor of more cowbell, and Nicholas Cage is now my favorite person. I love nothing better than staring at his rapturous face.
This is Cage with his rapturous face.
Finally, here are all my most horrific secrets:
April Fools! Though, honestly, I should hope it's obvious. At any rate, happy belated Easter (I'm about two millennia late). I'm working hard on the next chapter. I've set a goal for daily wordcount that may help me keep better focused, despite the crazy whirlwind that is my life. You all rock!