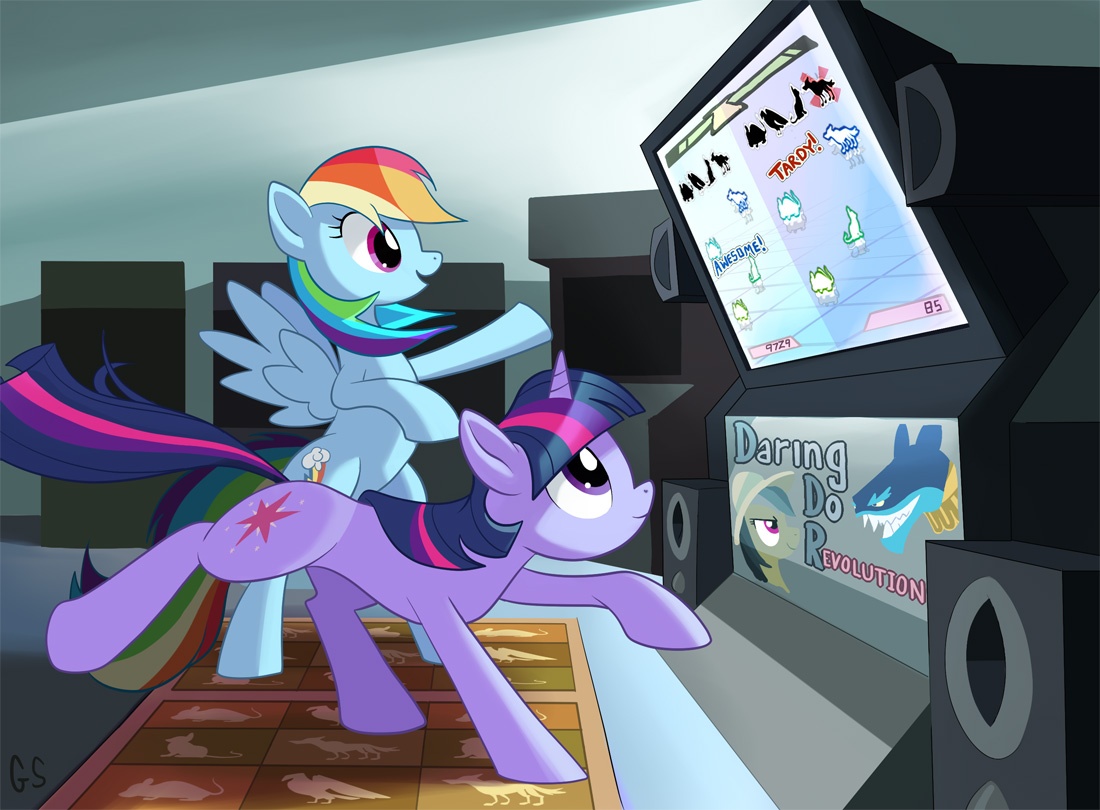 Little known fact: I've been playing DDR since the summer of 2004, which makes just over a decade of stomping up, down, left, and right arrows. It's one of the main reasons that I hate exercise unless it's entertaining (I love baseball and frisbee and other outdoor sports, but workouts strictly to work out, ew, no), and I was actually active in my local arcade DDR scene through middle school and first couple years of high school (until our mall's arcade got torn down to make way for my town's third Verizon store, like that's fucking necessary).
I bought my own personal metal dance pad with bar for $300 back in January of 2012, and it's still holding up after, no joke, probably hundreds of thousands of fervent stomps. I thought it would be fun to stream my faux-dancing exploits on Twitch, and I might be the only person to do so on a pad - most of the Stepmania streams live at any given time are doing keyboard wizardry, but I've spotted no other pad players so far.
So, if you'd like to watch a shirtless 24 year old bust a move (so long as said moves are confined to four arbitrary locations), check out my channel and subscribe if you like what I see! I'm on most evenings (US central time) for between twenty and thirty minutes per session, though I won't be on next week, as I'll be back home for spring break. I play a mix of DDR, In The Groove, and Trotmania (pony DDR) songs, and I'm happy to take requests from anyone in the chat.
I'm going live right after this blog is published, so I hope to see you around!
-Tayman