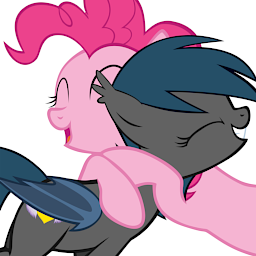 Shortly after Princess Luna's banishment, she requests that the bat-ponies of Hollow Shades venture out into Equestria in an effort to enforce a positive image of them in the public eye.
Enter Pinkie Pie, the most happy, friendly pony in all the land. It's up to her to help a half-reluctant bat-pony make friends in Ponyville.
(Written a long time ago because of some silly joke about Pinkie Pie and Speck's love of ponies being able to transcend time and space, causing them to meet.)
Cover by ArchiveAnon.
Chapters (1)