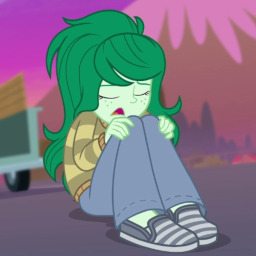 One wouldn't expect a storaging artifact, much less one containing parts of an incorporeal concept, like the Memory Stone, to have any dramatic physical effects when shattered and scattered in the wind. And, yet, despite that, the gang is faced with such a consequence: Wallflower Blush, frequent user of the Memory Stone and brief rival to Sunset Shimmer, has been heavily and strongly changed by the stone's shattering.
It's now up to the seven friends to find a way to solve or ease Wallflower's situation. But the task won't be neither easy nor without its obstacles...
---
Alternate Universe, based on the end of "Forgotten Friendship". Contains Physical Regression and Diapers.
Chapters (1)