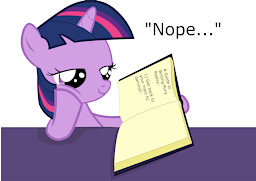 Source
A variety of pony-based poetry I decided to write whilst taking a break from my main story.
From tragic, to happy, to funny, these poems will correspond with my mood as I write them, so expect the unexpected! The topics? Whatever I feel like! Events from the show, headcanons, other fanfiction, ponified things in general, anything!
Want to see something in particular? Post it below! If I really like the idea, or it gets a lot of upvotes, I'll use it!
Ponies? Yes. Random? Yes. Entertaining? Well, that's for you to decide. [Click 'More' for table of contents]
[Original cover art by PinkiePi314 on DeviantART]
Table of Contents:
Reformed: The events of 'Keep Calm and Flutter On' from Discord's perspective. [Slice of Life]
Ace in the Hole: Long after the events of 'A Canterlot Wedding', not everything is as it seems. [Dark] [AU]
Chapters (2)