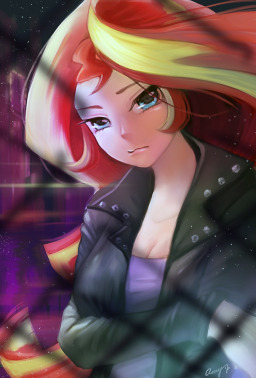 Source
Her life was over. No one could ever truly forgive her for what she had done. It was something only a power-hungry megalomaniac could do, and now everyone could see her for what she really was. However, being rightfully ostracized from every social circle paled in comparison to what came next.
After an unnerving encounter at Canterlot General Hospital, strange, terrifying phenomena began to happen to her. Messages start being burned into the walls of her home. Wounds start appearing on her for no reason. She can hear cold, faint whispers at night. The smell of ashes perpetually permeates around herself. And yet somehow, it all stemmed from a question she never thought she had to ask.
Whatever happened to this world's Sunset Shimmer?
Chapters (6)