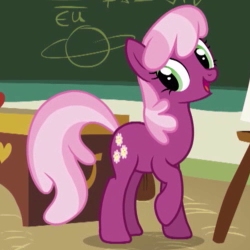 After teaching at Ponyville Elementary for many years, Cheerilee has been told that she must retire. As she walks home from the schoolhouse for the last time, she questions whether or not she's made a difference in the world.
A big thanks goes out to Taranasaurus0.0, Criticul, and Fluttrick for thier help prereading and editing this story.
Side Note: No cheesy poem this time!
Chapters (1)