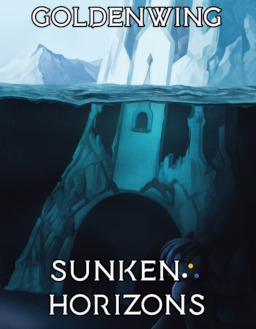 This story is a sequel to Empty Horizons
---
For the first time in a thousand years, the old magic has returned to Equestria.
The Elements of Harmony have been torn asunder by the careless Equestria they found themselves in just one month ago. Twilight Sparkle fled into the ocean, pleading for her friends not to follow her after only barely stopping the destructive rampage caused by The Other. Rainbow Dash and Applejack, with nothing but their knowledge of Twilight's nature and a crew of seasoned adventurers, leave Altalusia hoping to find their lost friend and bring her back. Meanwhile, Countess Rarity finds herself trapped among the machinations of Duke Titus, but perhaps she can yet use her new position for good.
But the new Equestria remains as treacherous as ever for six mares lost in time, and the sunken ruins of their old home still holds fresh and terrifying dangers. Mysteries a thousand years old demand solving, and even those born on the floating islands of the new Equestria may find themselves torn between two paths.
The world changed in the absence of Twilight Sparkle and her friends, and with their return it braces for change once more.
---
Audiobook updates Thursdays and Fridays!
Edited by Noc, Dominus Alicorn, and PsyonicG.
Join the Empty Horizons Discord or Support Me On Patreon!
Chapters (35)