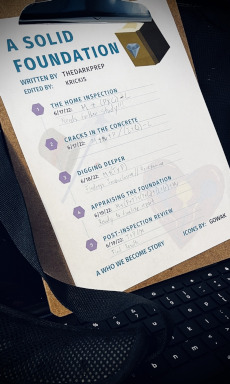 This story is a sequel to Secondhand Laughter
---
Maud Pie has never dealt with change well, not that life ever seemed to take her comfort into consideration. With the ending of the school year on the horizon and her doctorate close at hand, there are many changes coming Maud's way—changes she is in no way ready for. And so, on this last winter break, she decides to head back home.
Home means consistency. It means stability. It is predictable.
But few things are set in stone and Maud is finding that family may not be one of them.
---
A story set in the Who We Become series.
---
Proofreading/Editing by Krickis.
Chapters (5)