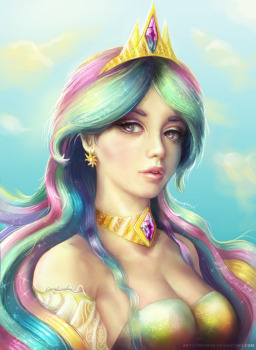 Source
This story is a sequel to A Night with the Night.
---
Princess Celestia has stood guard over Equestria for a thousand years alone. With the return of her sister, and in the wake of her sister finding love, will she herself be able to pull off the same trick with you?
A successor to 'A Night with the Night'. It is in the same universe, but further down the line. This means humanized with wings, but no horns.
Edited by: Benny
Chapters (1)