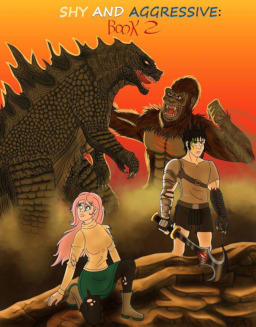 Source
This story is a sequel to Shy and Aggressive
---
Disclaimer: This is a continuation as to not bloat the first book with too many chapters. Reading book 1 is required to properly understand the context of what happens in this story.
---
In attempt to thwart the malevolent monsters that terrorized Ponyville, the Main 7, The Dazzlings and Mutant 4 find themselves transported to a foreign land. Here, they face off against the dangerous flora and fauna native to this realm. With despair and danger looming over, these teens will have to put aside their previous grievances in the name of survival.
Special thanks to ThePMB-Brony and Moongaze14 for proof reading this story.
Cover art is by me.
Chapters (35)