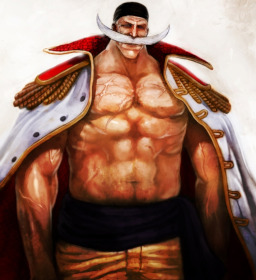 Luke has always been a One Piece fan and one day he found himself lurking around the Amazon website. To his surprise he found an amazing, crescent shaped, white mustache on sale. Luke had to have it. His Edward Newgate cosplay was finally going to be complete for the upcoming Comic-con.
It was too bad he would never actually make it...
On the plus side he is living a fan's dream right now, and getting his fill of adventure too! Now what to do with all these weird looking people telling him they are actually ponies...
Chapters (11)