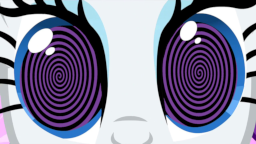 After battling another little bout of depression, I am working my way down my commisions list! If you're still waiting on your story do not worry I will get to it soon!
This started off as an RP with the Mightyshockwave
Rarity is not quite what she seems to be, as Caramel is soon to learn upon entering her shop one cold winter's day...She can be a bit...persuasive, and a bit more cold-blooded than he's expecting...
[Contains Snakeponies and Hypnosis] Also not particularly a clop story, unless you're a fan of hypnosis and coiling...in that case yeah, you can probably get off to this.
Chapters (1)