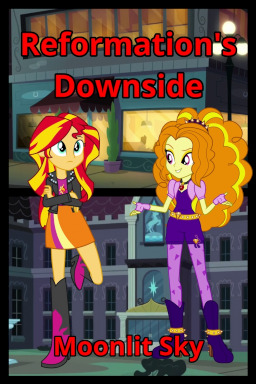 Source
Adagio Dazzle and Sunset Shimmer meet, and both discover the joy of having a peer with whom to plot world domination. The two quickly become close.
Then Sunset gets rainbow-blasted and reformed. This throws a wrench into things.
---
Written for the Sunset Shipping Contest: Endings.
Cover art by me. Full credits for component images can be found via the Source link.
Chapters (9)