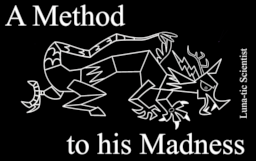 Source
Five hundred years after the Discord's first defeat, a lone unicorn scientist makes an interesting discovery. Across Canterlot, over the last few centuries, accident rates have increased in the area around the Royal Palace. His work is ridiculed by his peers, but comes to the attention of the Princesses, who know exactly what is happening: Discord is waking up. With Luna and Celestia, he concocts a plan to stop the Lord of Chaos forever.
===
Cover art butchered from UnderwoodART's render of the stained glass in S02E01.
This story is based on S1/S2 (Discord was never released and reformed) and sits within my Soot-Covered World canon, but is stand-alone. No knowledge of the other books is required.
All thanks to ascendant, NoeCarrier, turol, KMCA, Caliaponia and billymorph for their prereading and editing over the life of this story.
Chapters (36)