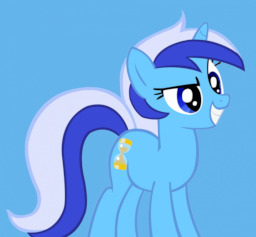 Source
Minuette, as a dentist, loves to work with teeth. She's a cheerful pony who likes to teach ponies, young to old, abut the best way to care for their own dental health.
Smolder is a curious dragon, fascinated with the differences in dragon teeth.
Get ready to read about mouths. And teeth.
Disclaimer: includes incredible detail of the mouth, teeth, and saliva.
Dedicated to the one and only ChappedPenguinLips
Chapters (1)