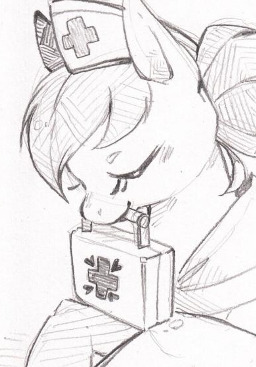 Source
Discord is sick with a mysterious disease, and only Fluttershy can help!
That is, if she wasn't on a trip to see the Breezys. Instead, he must resort to Nurse Redheart, who happens to have an odd affinity for the draconequus. Can their budding love outstand their differences, or will a missing Pinkie Pie drive them apart?
---
Based off of a prompt from a podcast by the Good HiE List group. Check them out, they're awesome!
Thanks to ChappedPenguinLips and RogalDayne for editing and all of their support!
Chapters (1)