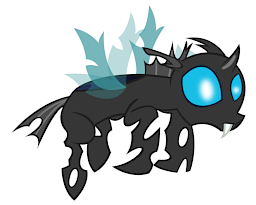 We all think of the Changelings as evil creatures whose soul purpose in this world is to seek out love and drink it dry.
But what if this wasn't the case?
What if the Changelings were just like you and I?
What follows is an interview of a captured Changeling that, until now, has been classified by the government of Equestria.
---
Little 3 minute story of stuff.
Maybe a small exploration of head canon? I don't know.
Have fun.
Chapters (1)