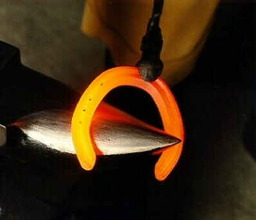 Bright Steel. Born and raised in the Everfree forest by his changeling father. Learns to cope with with the crazy ponies that make up Equestria.
The trade of the blacksmith is a trade that had pretty much died out when unicorns could figure out how to control metals with their magic. Bright Steel refuses to let tradition down and intends to keep the manual side of blacksmithing manual.
With bad experiences in the past with ponies can Bright learn to forgive and forget or forever hold a grudge.
this would't have been possible with out my editor BubuJones who has been the best :)
on a side note this is my first fimfic and probably won't be able to update as quick as most others can
Chapters (1)