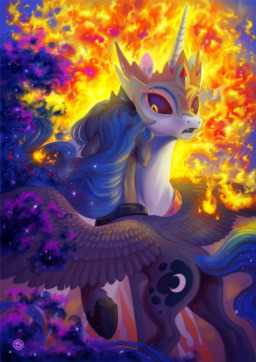 Source
Princess Luna knows her sister is hiding something. Whatever she may say, 'Daybreaker' did not seem to be some construct of Starlight Glimmer's psyche. It had been far too strong for that.
But Luna will learn that sometimes, it is better to leave well enough alone. The truth is not always kind.
---
My entry for the Dear Love: A Beautiful Discord contest.
Thanks to Snu AKA Snowybee, Miller Minus and MewKat for lending their ears, and their pre-reading skills (for Chapters 1-3). I definitely would not have finished this in time without them.
Chapters (5)