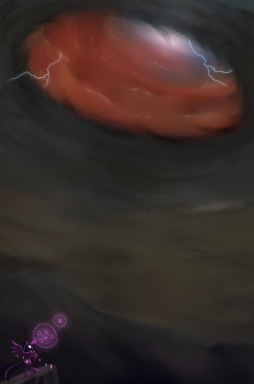 Source
Written for EsperFox.
Disparate as Destiny and Daedalus were, it was not unusual to make friends in strange places, for strong are the bonds formed in tribulation. The truest test of friendship, however, is when you strip away what makes it possible in the first place. A terrible accident leads Destiny to make an equally terrible sacrifice for the life of her friends.
In the wake of the disaster, Destiny finds herself free of her compassion and free of her prior limits. With nothing else to hold her back, she pursues the answers she has sought her entire life. Daedalus, still nursing his wounds, endeavors to stop her, knowing full well the dark paths which her questions will lead.
How far will you go to save your friends?
Daedalus belongs to me.
Destiny belongs to EsperFox.
Chapters (1)