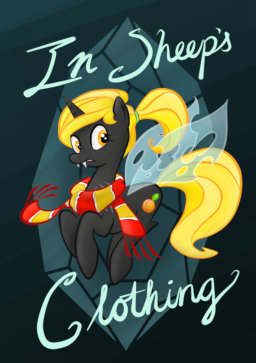 Ponies are like those weird experimental dishes my broodmother sometimes makes: really interesting and probably good for a story, but never the type of thing I'd want to poke, for fear it might take off my hoof. I already learned my lesson the first time something I ate came back to haunt me. Sure, they're flavorful, but I'd like to be a bit more discerning when I'm trying to distinguish "edible" and "by-the-queen-it's-looking-at-me."
C-can I please leave the table?
I'm Nymph, and I'm now a changeling infiltrator.
---
Special shout-out to Georg for giving my chapters a final passover before publication! He is equal parts terrible and wonderful, and I am thankful for every bit of it.
Chapters (38)