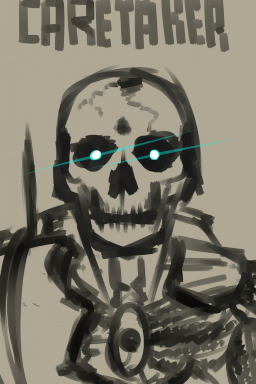 Over a decade ago, Equestria became forever changed by the arrival of the Terrans. With a technological basis far superior to that of the native denizens, these creatures inadvertently created a unity between nearly every sapient species on the planet. Gradually, over the years, their technology—once a thing of fiction to these various races—became all but commonplace to the average citizen.
A lone machine embarks on a journey to locate a lost symbol. It must venture forth into the unforgiving land of post-human Equestria, a divided world in which racism, greed and anger have become the unspoken rulers. As conspiracy brews in the underbelly, it will explore the darkest and brightest sides of society, with enemies and allies sure to follow.
To find the one who was lost. That is its quest.
Chapters (8)