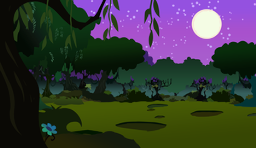 Fluttershy is about to find perhaps one of the strangest creatures ever set foot in the Ever Free Forest and Twilight Sparkle can barely contain her curiosity about it .
Meanwhile on earth, Josh is just your average college student, on a day like any other he finds himself eating an oatmeal cookie one moment, and falling down a dark chasm the next. He awakens to find himself in a strange world filled with strange creatures, naturally he does what any other sane person would do in the same situation; he tells himself that it is all just a dream. Needless to say Josh may be in for one hell of a rude awakening.
This is my First fanfic, I would appreciate constructive criticism on it as I am a first time writer. The story in Equestria doesn't really get started until the second chapter.
Chapters (3)