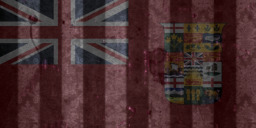 It has been 6 years since Twilight disappeared when an experiment resulted in an explosion. Everypony has accepted that she must have died. However, the element of magic wouldn't be destroyed by her own element now would she?
Twilight has returned, but what's with the red suit, funny hat, and new found fear of the dark?
Everyone is overjoyed at her return, however she has a story to tell, a story that is both a warning of impending doom and plea for help.
---
Inspired by Halo: On the Wings of Angels, and Swooping Pegasus
In an attempt to be somewhat original (despite clearly using a well established archetype) I will used a alternate history setting rather then a crossover, and I'll try to have sub plots happening in the present rather then just the story.
Oh, and happy Canada Day!
Note: Alternate setting, season 4 finale didn't (entirely) happen
Teen for violence and references.
Chapters (3)