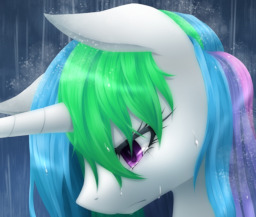 Source
I know the exact day she will return. I have a good idea of where. I've been planning for this day for hundreds of years. My plans are perfectly in place. I'm sure everything will be fine.
Just one more night, and I'll finally see my sister again.
Maybe.
I don't know if I can face her.
Hopefully, I won't have to.
---
AN: Queen of Nothing and this one are sister stories. While neither are needed for the other, they complement each other.
Chapters (1)