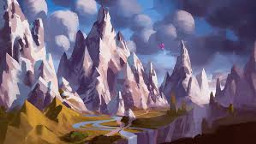 There is love, peace and harmony throughout all of Equestria. With the only dangers being natural, there is little to worry about. That is until an old enemy returns with unknown intentions. "Is it all who feel this way or a few?" Meanwhile in Ponyville, little adventurers play and explore with every nook and cranny they can find. But sooner or latter, all good things must end, and our little heroes might have to grow up a bit, if they are to get back home alive!
-This is my first fan fiction, so please be gentle with any helpful commentary
-All Oc's belong to me
- blah blah blah, Ignore me and enjoy!
Chapters (3)