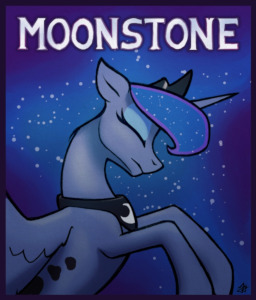 Luna must find a gift, so she creates one.
---
My modified entry for Iron Author at EFNW 2018, dedicated to Monochromatic and Novel-Idea, both of whom insisted I enter.
A special, heartfelt thanks to Grand_Moff_Pony for handing my entry an honorable mention.
And many thanks to Carapace, Blue, Dreamlag, and many others for their selfless help and encouragement.
Chapters (1)