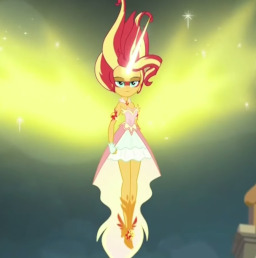 She's an ally of justice!
With powers of the sun, she smites villains that plague this world and rescue those who fell victim to their evil ploy!
She is
Magical Girl Sunny!
No matter how much she denies it, she is Sunset Shimmer.
...unless, it's not her? But then, who is she?
---
Set in between Friendship Games and Legends of Everfree.
Edited by the ever helpful docontra.
The chapter titles do not reflect the content- it's not an anthology of anime parodies (no, really, it isn't).
Chapters (33)