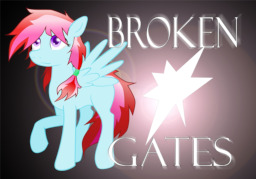 My name is... Or at least I think it is, Leslie. It might be Aurora Drift now, it's hard to tell.
One day the world of earth stopped being the mundane place humanity was used to, as a crack in reality spread magic across the world. Humans began turning into ponies everywhere, and for a while I thought that was what had happened to me too. But memories I wouldn't think belonged to me keep trying to prove me wrong. They aren't very good memories, and I think I caused the entire mess in the first place.
I haven't let anyone know yet, it's hard to accept for myself. Fortunately, humans are way too busy trying to find a way to adjust to the ponies amongst their society to try and find the one responsible.
-- This story is currently undergoing revisions as I try to make it better and more enjoyable for everyone. please bear with me. Next update is probably a few months away, but I will be rewriting every current chapter to make it easier to read, better written, funner, and more consistent. --
Chapters (6)