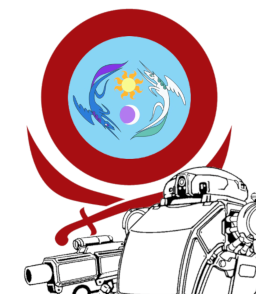 The Chub is my favourite frame. It's tough, it's reliable, and every engineer from Jakarta to Alpha Centauri knows how to repair it using nothing but duct tape. Of course, it's a pain to retro-fit with air filters, jets or any of that other fancy stuff, but it's not like we need it here. Not even the lion-scorpion things have anything more dangerous than claws, and those won't do you much good in a gunfight.
The ponies are nice. The food's good. Nothing to do but lift pay and enjoy life.
Short Mobile Frame Zero: Rapid Attack crossover. Written for pure self-satisfaction. Rated teen for robot violence.
Chapters (3)