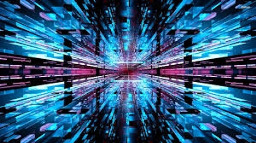 It was going to be a normal day. The best kind of day, one where nothing out of the ordinary happened. No pony princesses from another world, no ancient divas trying to take over the school, and no teenagers randomly turning into demons and breaking reality. Just school, cheerleading practice, and then spend the rest of the day playing video games or watching anime. That's what the day was supposed to be.
The first two did happen, but unfortunately she never did make it home. Upon leaving practice, a strange light shoots down from the sky on top of her.
And from there, her entire world went dark...
Our story picks up here. The story of a former bully who due to circumstances outside of her control, came to inherit great power, and eventually became Earth's greatest hero.
This is the story... of MegaMan Azure.
---
This story accepts the canon of Equestria Girls up to Friendship Games to the letter, with the exception of everyone having human colored skin. Anything beyond that isn't valid to this story unless it appears in the story.
Chapters (6)