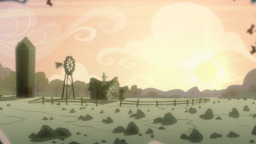 This story is a sequel to General Amnesty
---
'Peace': a word Maud Pie swore was impossible. The war ended, and still she fought for the resistance. But with the Crystal Empire holding their end of the amnesty and power of the kingdom once again in the hooves of a Princess, the world continues to descend back into something resembling normalcy.
For Maud, this is the worst outcome. No longer can she hide behind a curtain of violence. She must face her final battle: returning home.
---
A spin-off of Cynewulf's wonderful tale of AppleDashery, General Amnesty. Written with her blessing. Go read all of her things if you haven't already—especially General Amnesty.
Chapters (10)