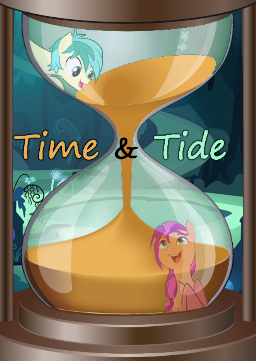 Source
Time and water have a lot in common.
They erode stone, help plants grow, and follow their own course... usually.
When an unusual tide carries with it a far-flung summer fling, Sunny Starscout discovers an exception to the rule and a mysterious teenage colt who may change her life forever.
---
A Sunny Starscout x Sandbar shipfic written for the 2022 Crackship Contest.
Thanks to Saddlesoap Opera and Patchwork Poltergeist for their prereading, editing, and support, and a second thanks to Saddles for making the picture for this fic.
Chapters (9)