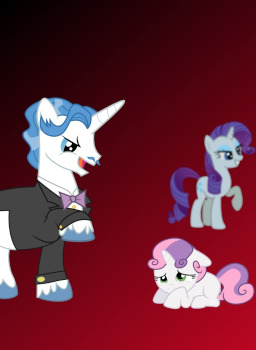 Source
Fancy Pants had a perfect life: a burgeoning business, a lovely marefriend, and even a few ponies he could call a friend. All that changed the day he met Rarity. That day, his life started to crumble as his love for Rarity grew.
But when Rarity becomes unavailable, what will he do? To what lengths will Fancy Pants go in order to make Rarity his? And what part does Sweetie Belle play in all this?
Cover art done by the wonderful and talented jaybugjimmies over on dA. Go give her some love.
Chapters (8)