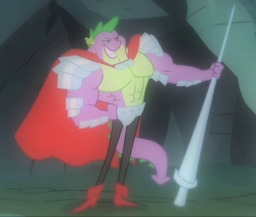 Four friends are meeting up to play a nice game of Ogres and Oubliettes, but they get more of an adventure than they were looking for!
They're pretty sure that being sucked into another world and having to fight for their lives is still all just a game, but if they ever want to go home, they're going to have to face their destiny.
This is a crossover with a parody RPGmaker game called 'Doom and Destiny'.
Chapters (41)