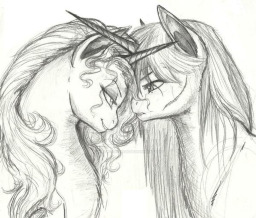 Source
Written because Monochromatic's RariTwi Bomb event made me want to stretch my writing legs during my hiatus.
---
Twilight Sparkle, prized pupil of Princess Celestia and most powerful unicorn to date, is convinced that strength is the most important part in a fight.
Rarity Belle, seamstress of Ponyville and sister to Sweetie Belle, is unconvinced and has decided that Twilight needs to be taught a little lesson.
The result? A duel at high noon.
Chapters (1)