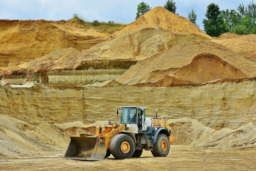 Sand mining is a vibrant industry in the United States. A fair share of states hold a stake in the name of sand, and while most rules of the dunes are followed, profits find a way in the margins of the law.
Nestled between the sister-cities of Conway and Myrtle Beach, a sand mine opens for its annual operation.
---
An entry for Admiral Biscuit's 'Not-a-Contest'. Group here.
---
An audio reading by StraightToThePointStudio.
On Goodreads thanks to the work of Facedeer.
Featured 12-29-19.
Chapters (1)