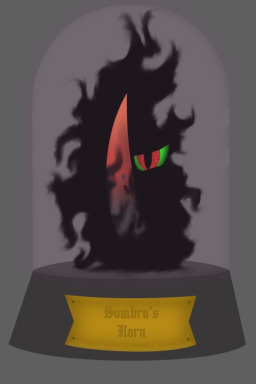 Twilight seeks out Sombra's horn after his defeat to study it but quickly finds herself studying with him once she finds the horn. Despite Sombra safely residing inside his own horn, Twilight learns that he is slowly dying.
How will Twilight behave once she learned of Sombra's fate?
The original cover art was done by a friend of mine, Ablaze Emblemier.
The redone cover art was drawn and colored by, Elu.
Thank you both Ablaze and Elu.
This story is a submission to the Dear Love: A Beautiful Discord writing contest.
Chapters (1)