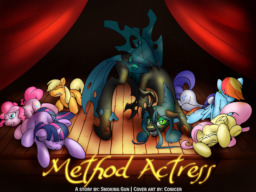 Source
Chrysialis is back... and completely insane.
The changeling that once aimed to take over Equestria vanished after her plans were thwarted. But now shes back, with a somewhat altered agenda. She's become mentally unstable and is beginning to loose control... or is she?
What has driven Chrysalis to this point? What horrifying plans does she have in store for the mane six?
Chapters (1)