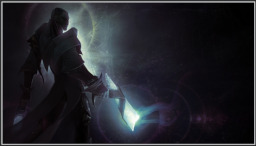 Source
(League of Legends crossover)
Twilight has been having a rough time. New as a princess, she deals with the pro's, and of course, the cons.
Pro: She gets to meet lots of new ponies!
Con: She is away from here friends.
Pro: Lots of ponies care, and love her.
Con: Somethings want her dead, so that they can have her soul.
Pro: She always have somepony watching her.
Con: Sometimes, it's not a pony.
More tags will be added if needed. (Rating might change.)
Chapters (2)