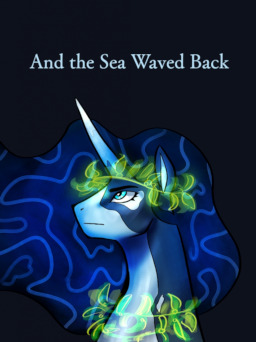 Luna was always alone on the moon, and it was obvious why. It was a banishment, but...
Sometimes she swore she heard a voice, a low and rough voice that could sound like crashing waves or gentle tides. She assumed she was hallucinating, because who would be connected enough to the moon to speak to her? Who would care enough to speak to her?
The Sea finds himself in a body he hadn't donned in over a thousand years. With only a vague guess as to why, he ventures out to right the wrongs his subjects had committed over the course of his incorporeality. Surely, he'll be able to accomplish it with no orphan-pegasi-related complications, right?
...Right?
Edit: Featured on 3/24/21! Thank you all, I'm over the moon about that!
Chapters (4)